William Floyd Estate: Old Mastic House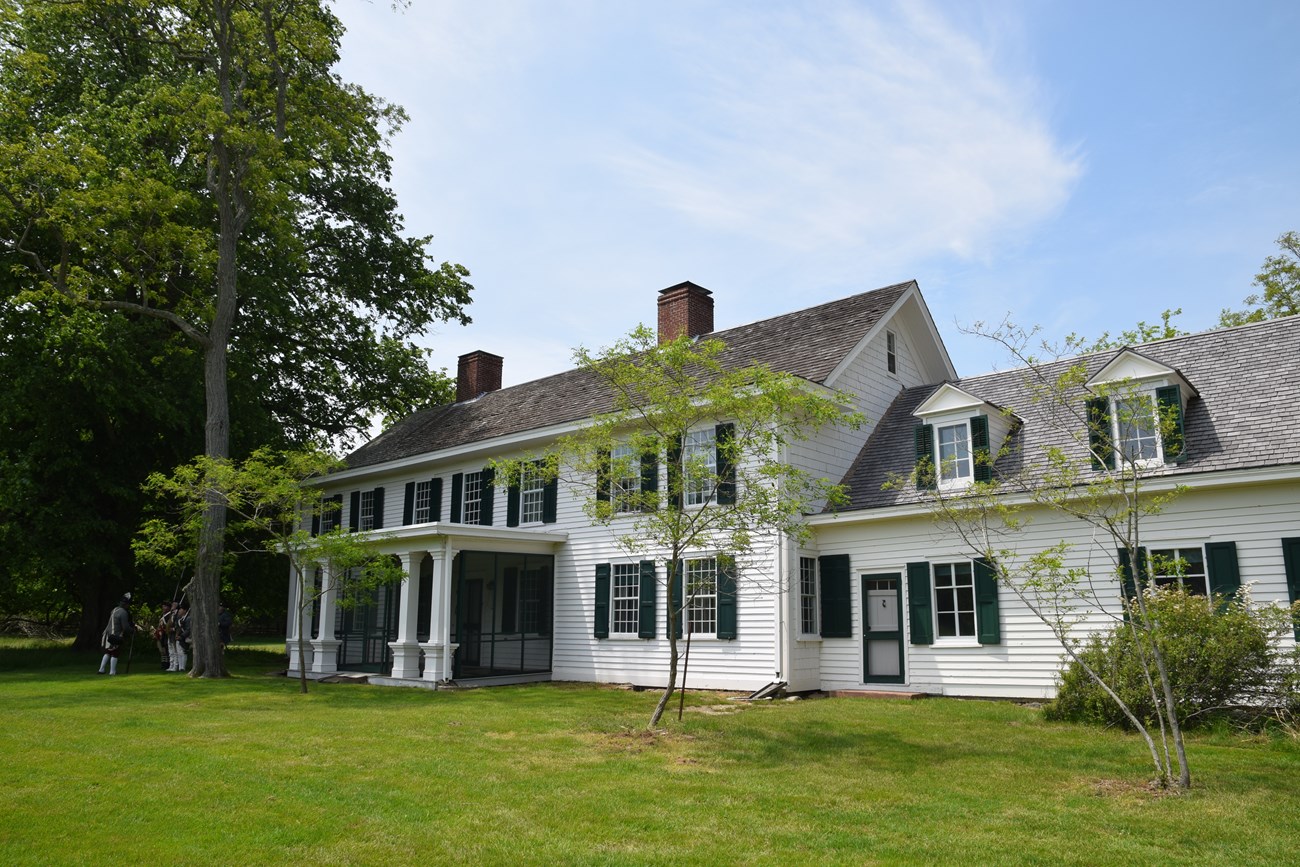 The House at Mastic
The culturally preserved Old Mastic House today features 25 furnished rooms that highlight the continuous occupancy of the Floyd family from their earliest days in Mastic to the modern times of 1976. The house showcases a variety of architectural styles from old to new.

The original core of the house is approaching 300 years. Originally it was six rooms -- three downstairs with a matching three upstairs -- constructed in the early 1720's although no firm date exists.

The property was purchased in 1718 by Richard Floyd Jr. and he eventually gave the original 4,400-acre plantation to his second son, Nicoll Floyd. Nicoll and his wife Tabitha had nine children in the old home and, by about 1750, expanded it into a larger dwelling.

William Floyd, Nicoll's first born son, eventually inherited the property by 1755. The house was expanded again when William added the west side formal parlor and plantation office, making the house suitable to entertain national leaders and personal friends, like James Madison and Thomas Jefferson.
By the 1930s Cornelia Floyd Nichols inherited and enlarged the house, and expanded the northwest wing to accommodate a modern kitchen and pantry. Cornelia and her family were among the last lineal descendants of Richard Floyd to live in the house. By 1976 they gave their beloved Old Mastic House over to the recently established Fire Island National Seashore to preserve and protect it forever.
Last updated: May 19, 2017