Northwest Cultural Resources Institute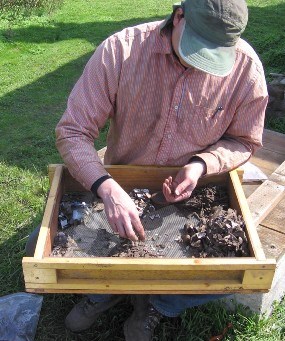 The Northwest Cultural Resources Institute (NCRI) is a cooperative partnership based at Fort Vancouver National Historic Site, dedicated to fostering cultural resources research, education, and stewardship in the Pacific Northwest. The foundations of the NCRI include the archaeological collections, the archaeological resources remaining in situ, and the historic architecture found and cared for in our region's national parks. The Institute brings together National Park Service staff, university professors, and subject matter experts to facilitate research and training, provide expertise, and support other innovative educational endeavors using national parks as laboratories.
NCRI Goals:
The NCRI is dedicated to furthering cultural resource education and research through the support of:
Archaeological investigations
Public archaeological and history field schools
Research projects based on collections and archives
Collection of oral histories
Development of digital education tools
Publication of research papers
Public lectures and demonstrations
Preservation and conservation activities
Public outreach and programs
Learn more about NCRI activities at Fort Vancouver on the following pages:
Symposium: The How, Where, and Why of Traditional Cultural Properties
This symposium was presented at the 2013 Northwest Anthropological Conference in Portland, Oregon. Presentations by Dr. Doug Wilson, National Park Service Archaeologist and Director of the NCRI, representatatives of other federal agencies, private sector consultants, tribes, and academia, discuss the importance of the field of anthropology. Watch the recording of the symposium, produced by Portland State University, at the link above.
Last updated: November 24, 2017