160th Camp Nelson Anniversary Commemoration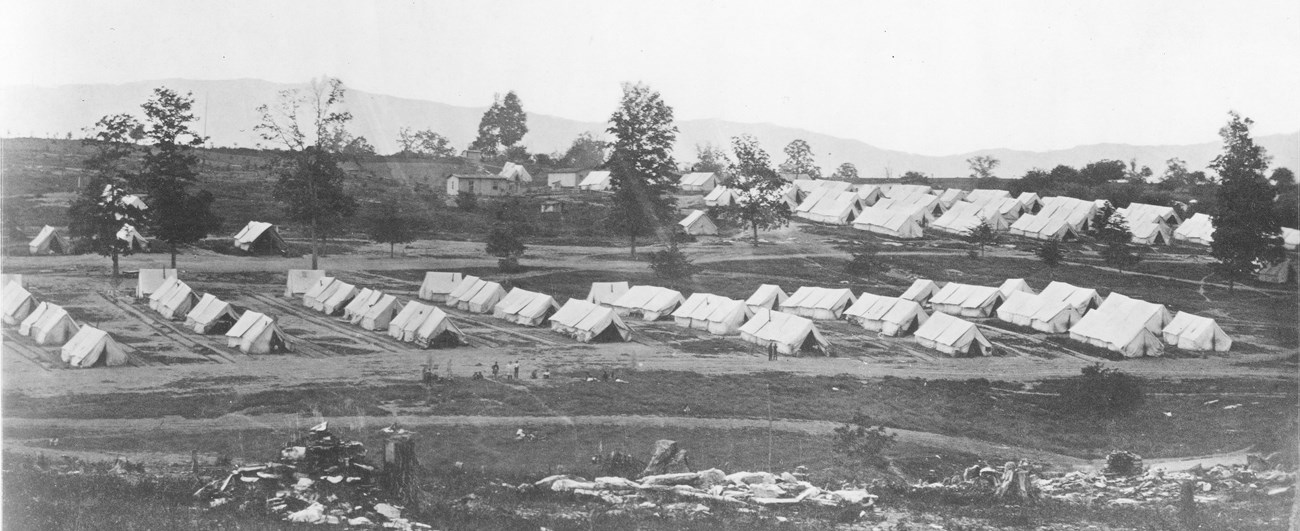 Bluegrass Bastion

The US Army established Camp Nelson on April 29, 1863. Over the next three years, the site served as a fortified supply depot, hospital, recruitment and training center, and refugee camp. The National Park Service (NPS) commemorates the 160th Camp Nelson (2023-26) with a series of special events, programs, and multi-media presentations!
Annniversary Programs and Commemorations
April 15, 2023: A Grand Salute (Artillery Demonstration)
1:00 pm - 2:00 pm

Join the NPS for a special cannon demonstration at Camp Nelson National Monument.

The program marks two seminal events that occurred in April 1865 at the end of the Civil War: The Surrender of the Army of Northern Virginia to the Armies of the United States (April 9th) and the Assassination of President Abraham Lincoln (April 14th). The War Department issued orders for every US military base and post in the country to fire an artillery salute in honor of the euphoric victory and the shocking loss of their commander-in-chief 5-days later.

The demonstration takes place near the Visitor Center and Museum and is free and open to the public.

Location:
Camp Nelson National Monument
6614 Danville Road Loop 2
Nicholvasville, KY 40356


Civil War 160th in 60
The National Park Service (NPS) commemorates the 160th Anniversary of Camp Nelson (2023-26) in a brand-new video series: Civil War 160th in 60!

The special presentations take viewers to battlefields and historic sites across the National Park Service System to highlight the stories and individuals connected to Camp Nelson during the Civil War. The short 1-2 minutes videos will premiere on the Camp Nelson National Monument Facebook page and will be featured here!
Last updated: March 11, 2023